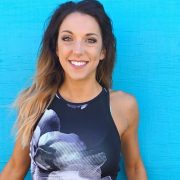 A few months ago I did my first cooking tutorial video using Liz's YouTube SEO strategies. I'm now ranking in the top 10 for several searches, and the video has almost 1,000 views in a few weeks. (My videos used to take 1-2 years to get that many views).
Before working with Liz, I was clueless about SEO for titles and tags – now I know how to research what people are searching for, and how to get them to find my content! I'm so grateful Liz has taught me how to build my YouTube so that the content I'm creating actually gets seen, and I can grow my tribe & business.
YouTube University will help you get started successfully on YouTube.
Whether you're an entrepreneur looking to scale your business or aspiring influencer looking to grow your audience online, this course will help.
You'll learn how to generate leads using YouTube, how to create quality branded videos that sell your programs on autopilot, how to get more views + subscribers, 4 ways to monetize your channel quickly, and how to Grow Your Impact, Income + Influence online using video-based, education marketing.
What if I told you…
You can make a full-time living on YouTube and/or double your existing company's revenue with almost no subscribers, and well under 10,000 views per video you make?
You're probably scratching your head right now wondering how, and that's okay… I would be too.
The truth is, anyone can start generating revenue from a YouTube channel, and do it relatively quickly.
If you've ever wondered what it would be like to use YouTube to create cool content that helps connect you to your dream clients, all while having fun in the process — then this is the course for you.
How To Turn Your Passions Into Profits on YouTube
It is not too late to start.
In fact, it's never been a better time to start a YouTube channel.
YouTube is an incredibly safe investment in your business because it's owned by Google. Google isn't going anywhere, which means neither is YouTube.
YouTube is the 2nd largest search engine in the world…

… and the 2nd most visited site in the world.
---
Every day on YouTube:
300 hours of video are uploaded (per minute)

5 billion videos are watched in all different industries

30+ Million visitors are actively looking for content like yours
And… YouTube on mobile devices alone reaches more 18-34 year-olds than any cable TV network today. Times have certainly changed, and video is here to stay!
So, what does that mean for you?
Because there is so much competition online, you need to learn to set yourself apart from the millions of other people out there posting content daily.
If you're ready to stop wasting time on other time-bound social media platforms like Instagram and Facebook (which force you to pump out content constantly just to stay relevant and in front of people's eyes), then keep reading…
YouTube enables you to communicate intimately with your prospects 24/7, even while you sleep.
This has the power to help you grow your influence and scale your business rapidly – but only when you know how to use the proven SEO & video marketing strategies you'll learn inside.
With the right long-tail keyword strategy, you will gain more visibility and traction with your prospects so you can grow your income, impact + influence much faster online.
Just one of the channels I manage currently:
Builds our email list on autopilot, attracting 15-20 new targeted leads per day
Generates an additional $10k-$20k in extra revenue for our business each month
Creates a flood of traffic to our website (typically around 4k-10k visitors monthly), and
Helps big brands like Women's Health find us for partnership opportunities and paid speaking engagements
IT'S WILD.
DO NOT let your fears of "not knowing how" or being afraid to show up on camera hold you back from starting the one thing that could change everything for you and your business today.
It is NOT TOO LATE to start your own channel and become the leading expert in your field.
You definitely do not need 1 million subscribers to be a full-time YouTube Marketing Master, so let's start building your steady stream of targeted leads for your business today, even if you have a new or small channel.
Week 1 - Planning

Week 1 is all about planning a smart strategy.
From content calendar planning to SEO & keyword research, this section teaches everything you need to know about how the YouTube algorithm and search features work.
Learn YouTube algorithm hacks, how to set up your channel foundation, and how to narrow down your content ideas to reach more targeted viewers.
We teach you how to use simple SEO softwares that help you find keywords with low competition and high search volume so you can outrank your competition.
You'll also learn how to set up your content calendars, how to brand your channel, and how to boost your channel's SEO over time.
Week 2 - Production

Take the guesswork out of filming & production.
Week 2 is learning all about the cameras, audio equipment, and lighting you need to produce high quality content – even on a tight budget.
In this section, we teach you how to "batch film" up to 3 months of content in a single day.
Think of this section as Accelerated Film School – this week is especially helpful for people who are producing their own content without a team.
You'll learn production skills for staging your set, setting your camera settings, and lots more.
Week 3 - Post-Production

Edit content like a pro, with or without a team.
Post-production, or simply editing, is everything that happens after you're done recording footage.
Whether you hire an editor for this part or will be doing this on your own, we'll teach you what you need to know to make this process as efficient and affordable as possible.
If you're going to be editing on your own – You'll learn how to keep your digital files organized, how to use the basic features of Adobe Premiere, how to add cool features to your videos.
If you prefer to hire an editor – We'll teach you how to find affordable, high quality editors for 1/4 the cost of most.
This section also includes information on writing your Titles, Tags & Descriptions – the cornerstones of any good YouTube SEO strategy, as well as how to set up your default upload settings, and more.
Week 4 - Promotion

Get the strategies you need to amplify your reach.
This section teaches you how to incorporate an automated growth strategy into your back-end business plan.
We'll cover how 6- and 7-figure businesses are built online, and how to use other social media platforms and automated email campaigns to amplify your reach and convert more sales.
You'll also learn new ways to monetize your content through brand deals & sponsorships, ad revenue and/or selling your own programs and services.
Lastly, we teach you how to grow your channel faster by collaborating with other creators!
Get secret techniques for attracting & converting more viewers into buyers
This course teaches you how to work smarter, not harder, by producing content that will stand out on the YouTube search engine and withstand the test of time.
Inside the course, you will learn:
The 2 things YouTube's algorithm looks for before boosting your channel
The Pyramid Technique for setting up your channel playlists effectively
4 things every YouTuber needs to Grow + Scale a YouTube channel fast
My secret tricks for generating a flood of free evergreen leads using keywords and targeted videos
How to build credibility and become an expert in any field
My simple 3-step formula for getting views and subscribers on autopilot
What you need to set up your channel's foundation for LONG TERM success
My secret tips for negotiating high-paying brand deals and sponsorships
Starter equipment resources (i.e. What camera should I buy? What mic should I use? Your questions answered!)
From 0 to 40k Subscribers and 2 Million+ views in 6 months on YouTube
Sara and Alex from 40 Hours of Freedom went from zero to 40,000 subscribers and over 2 Million views using the strategies outlined in this course. Not only that, but they also generated an additional 3 sources of income for themselves through YouTube ad revenue, new brand deals & sponsorships, and by attracting new customers into their course funnel (i.e. using YouTube as a lead generation source).
YouTube has become their #1 source of traffic, accounting for 25-30% of their website traffic, of which they're converting a solid segment into paid customers and clients. These two are absolutely rocking it, and have even been approached by major TV networks to be pitched for a reality TV series!
The future is very bright for Sara and Alex, in large part thanks to YouTube and video marketing.
Busy Mom Adds Hundreds of Leads to Her Email List + Gets 1000s of New Views
Meet Jessica Joy, busy mom of two and fitness blogger. Jessica added a few hundred subscribers to her email list by working with Liz. She also learned how to redesign her visual brand and transform her production sets, dramatically improve her studio lighting, optimize & increase traffic using long-tail keywords, and how to plot and create a free offer to keep her momentum going.
From Working Full-Time to Building Her Online Business Steadily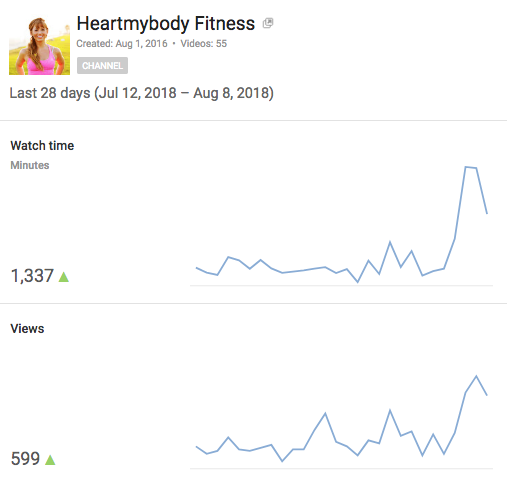 Meet Emily Sopo, fitness trainer and creator of HeartMyBody Fitness. Working just a few hours each week on her channel in her free time, Emily was able to drastically increase not only her overall channel Watch Time, but also increase video engagement, views and subscribers in the short time after taking YouTube University.
Emily also went from referring traffic mainly from other social media channels (not ideal) to having YouTube search and "Suggested Videos" be her dominant traffic source (very ideal for continued long term growth).
Online Coach Doubles Views, Gets More Targeted Leads in Her Niche
Meet Beverley, an online fitness coach who doubled her views and attracted new, targeted leads within her post-pregnancy "healthy mom" niche after taking YouTube University. Beverley increased her keyword competency in just one month, and successfully completed a complete "channel revamp," ensuring her content is professional and branded moving forward.
Local Dog Trainer Improves Production, Time Efficiency & Content Strategy
Meet Dylan, owner of Epic Dog Pros. After taking the YouTube University course, he was able to plot out a strategic content plan and drastically improve the production quality of their videos. Using a new educational training approach, Dylan has been able to identify qualified customers locally and grow his business using video.
Questions? We've Got Answers…
Who Is This Course For?
Business owners running a 6- or 7-figure business who are looking to attract more targeted leads on autopilot
Existing coaches, influencers and YouTubers looking to take their channel to the next level
Anyone looking to build massive credibility in a specific field using YouTube as their platform
Anyone wanting to learn more about how to make a full-time living as a YouTuber and Video Influencer
What If I'm Brand New to Video?
Awesome! This is the best place to start. One of the biggest mistakes new video influencers make is hitting the "Record" button before they have a strategy in place that will help keep them focused.
In YouTube University, you'll learn all about what it takes to succeed and excel in video marketing. As a new video marketer, you'll be learning the essential skills that will help make sure your effort and time actually pays off.
How Long Will I Have Access to This Course?
You can keep your login access for as long as the course exists online! This means you don't need to worry about rushing through the content, and you can always revisit any lessons you need to touch up on later.
Also, once you have access, you'll also keep your access… even if we add in new and additional resources along the way. These new additions and program updates will be included in your course materials at no extra charge.
What Format Is This Course In?
Most course content is in video form, broken down into easy-to-consume segments that are specific to relevant video, SEO, production and post-production topics. We have also included written transcriptions, images, and plenty of course worksheets for you to complete as well.
Videos are unlocked weekly as you go, and once unlocked, remain unlocked.
Do You Offer Any Refunds or Guarantees?
Yes! You have 7 days to explore the course content at zero-risk to you. If you decide this course isn't the right fit for you, you have 7 days from your time of purchase to request a refund.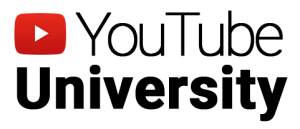 6 Monthly Payments of
$197
Instant Access to YouTube University Classes
---
Channel Strategy Templates + PDFs
---
Camera, Mic and Lighting Skills + Drills
---
Plug and Play Content Calendars
---
Facebook Community for Students
---
Bonus Video Lectures from 6- and 7-Figure Video Influencers
---
Instant Access to YouTube University Classes
---
Channel Strategy Templates + PDFs
---
Camera, Mic and Lighting Skills + Drills
---
Plug and Play Content Calendars
---
Facebook Community for Students
---
Bonus Video Lectures from 6- and 7-Figure Video Influencers
---
All products and courses are 100% digital. Upon purchase, you will gain instant access to your course materials and can access them at any time. No physical products will be mailed.