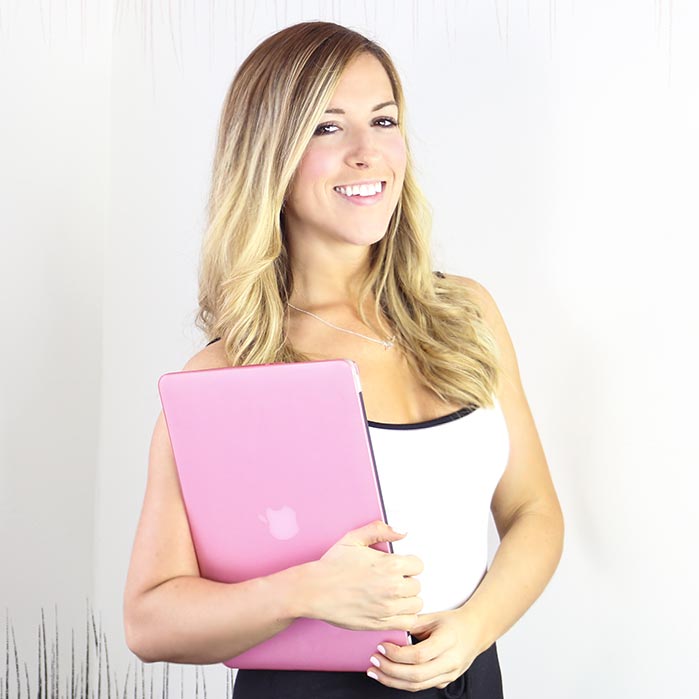 Resources
If you are running or starting an online business, these are the resources I use and recommend.
This resource page contains recommendations that you can use for all of your passive income and online business needs.
I reference this page quite often and recommend bookmarking it for your convenience.
Enjoy!
Liz
Music & Sound Effects
Epidemic Sound– Get royalty free music for your videos with this unlimited library of amazing tracks.
AudioBlocks.com – A library of over a million royalty-free footage, template, music, and photo assets as well as an easy-to-use video editor and unlimited downloads
Keyword Research Tools
TubeBuddy – Find the best keywords for your videos, compare keyword and competitor data, and much more.
vidIQ – Get keyword data, search volume and velocity info, and more.
Keywords Everywhere – Free Chrome Extension to help you identify keywords across the internet.
Video Editing Subscription Services
VidChops – YouTube video editing subscription services so you never have to edit again
Video Husky – Get talking head videos edited in 2 days or less
descript – All-in-one audio & video editing, as easy as a doc
Video Editing Agencies
Dava Marketing – Get professional video editing to enhance your video quality with motion graphics, intros, outros, transitions, color grading, and more.
Thumbnail Design Services
Custom Thumbnails – Custom YouTube thumbnail designs and designs for Social Media, Podcasts, and other platforms.
Dava Marketing – Professional graphic designers based in the US that will make sure your thumbnails are achieving all your channel goals.  
Personal Branding + Web Design
Influex – Get a high quality personal brand site built for yourself. Quality is everything!
BrandUp – Buy done-for-you website templates, or get a beautiful custom site built for you.
Divi – The Most Popular WordPress Themes In The World And The Ultimate Visual Page Builder
Kartra – The best all-in-one CRM and email service provider I've found.
This is one of the most important investments you can make for your brand and business online, and the guys at Influex do an incredible job with capturing your essence without sacrificing conversion and optimization functionality.
Video Hosting
Uscreen – Video hosting site where you can upload in bulk, organize content in categories, add custom filters & upload extras.
Zoom – Reliable video platform that powers all of your communication needs, including meetings, chat, phone, webinars, and online events.
Live Streaming Pros – Create Professional
LIVE Video That's YOUniquely You
OhBubble – (Private Server for Streaming) Using the latest technology and custom streaming software, we've got you covered on any streaming platform.
Web Hosting + Domain Purchasing
Liquidweb – Very reasonably priced and reliable web hosting for your website files and domain purchasing. Supports WordPress sites.
---
Email Service Providers
Kartra – The best all-in-one CRM and email service provider I've found.
---
Social Media Use + Design
Canva – Create simple graphic design that can be used on Instagram, Pinterest, Facebook, blogs, and more. It's like a "paint-by-numbers" Photoshop! Super easy to use, and includes great templates for you to start from too.
Splasheo – Submit your raw videos and get them edited into eye-catching, response-invoking social media videos within 24 hours or less.
---
Facebook Group Tools
Group Convert – Collect emails from your FB group on autopilot so you can convert Facebook group users to paying customers.
---
Outsourcing
Online Jobs – This is a Filipino job board similar to a resume database. It's by far my FAVORITE platform for outsourcing nearly everything. I have found the BEST employees using this site and I highly recommend it. I love my team, and 90% of them came from this site!
Upwork – Upwork allows clients to interview, hire and work with freelancers and agencies through the company's platform. The platform now includes a real-time chat platform aimed at reducing the time it takes to find and hire freelancers.
Chatterboss – Dedicated and on-demand remote executive assistants for entrepreneurs.
Virtual Staff Finder – a place to find great Virtual Assistants. It's a company founded by Virtual business guru Chris Ducker and is well known for connecting entrepreneurs with virtual assistants in the Philippines.
Freelancer – a marketplace where employers and employees are able to find each other. The site allows employers to post work to get done. Anybody is then able to offer quotes to complete the project, upon which point the original employer is able to award the work.
Fiverr – a global online marketplace offering tasks and services, beginning at a cost of $5 per job performed, from which it gets its name.
Partnerize – Affiliate & Partner Management Software
Bambee – Put your HR on autopilot
Production Hub – Studio & production resources
---
Copywriting Tools
Jasper – Artificial intelligence makes it fast & easy to create content for your blog, social media, website, and more.
---
Legal Resources
Autumn Witt Boyd – DIY Contract templates for online business.
---
File Sharing & Storage
Dropbox – provides a way store, sync, and share files securely, along with the admin tools needed to protect your business. 

---
Ecommerce + Shopping Carts
Shopify – a complete ecommerce solution that allows you to set up an online store to sell your goods. It lets you organize your products, customize your storefront, accept credit card payments, track and respond to orders — all with a few clicks of the mouse.
---
Organizational Tools
Airtable – Accelerate your work and unlock potential with powerful apps that connect your data, workflows, and teams.
unroll.me – Clean up your inbox in one easy swoop! You can also roll up your newsletter subscriptions into one daily digest instead of a flood of emails daily. Stay on top of your inbox with this awesome tool.
Toggl – a great resource for having your virtual employees track their time so that payroll is a breeze!
DISCLAIMER: The above references are nearly all affiliate links. This means if you make a purchase through the links I've provided, I receive a referral bonus. It's pretty nominal, but I'm required to tell you this AND I think transparency is important. If you enjoy these referrals, it helps us keep providing more resources for you long term. Thanks in advance and I hope this helps! 🙂