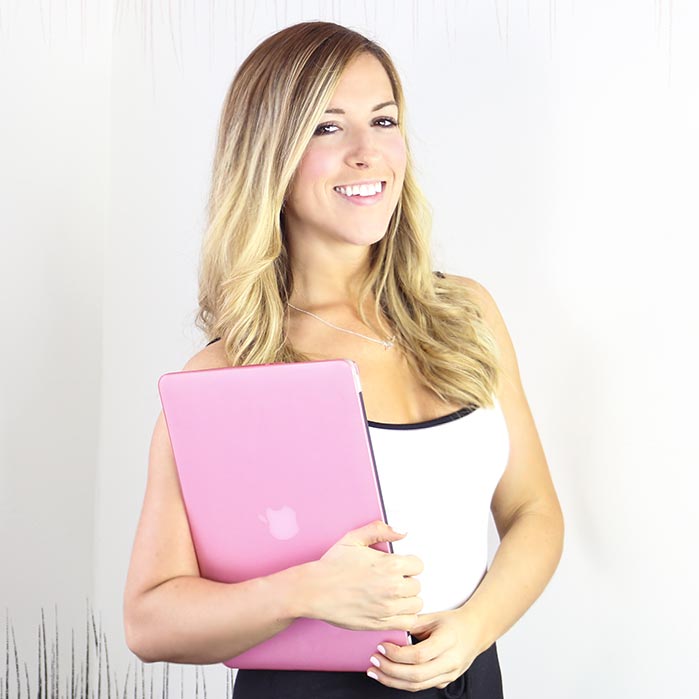 Resources
If you are running or starting an online business, these are the resources I use and recommend.
This resource page contains recommendations that you can use for all of your passive income and online business needs.
I reference this page quite often and recommend bookmarking it for your convenience.
Enjoy!
Liz
For YouTube
Royalty Free Music & Sound Effects
Epidemic Sound – Get royalty free music for your videos with this unlimited library of amazing tracks.
Keyword Plugins for YouTube SEO
TubeBuddy – Find the best keywords for your videos, compare keyword and competitor data, and much more. 
vidIQ – Get keyword data, search volume and velocity info, and more.
Keywords Everywhere – Free Chrome Extension to help you identify keywords across the internet.
Personal Branding + Web Design
Get a high quality personal brand site built for yourself. Quality is everything!
This is one of the most important investments you can make for your brand and business online, and the guys at Influex do an incredible job with capturing your essence without sacrificing conversion and optimization functionality.
Project Management & Team Communication
Asana
Slack
---
Video & Live Streaming Equipment
This company is RAD!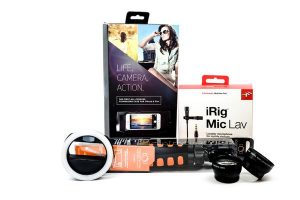 They have kits for your iPhone, iPad or other iOS devices — they include everything from external microphones to lens expanders to stabilizers to mini diva lights. I love my iOgrapher setup for live streaming and on-the-go content!
If you're streaming at all, you NEED at least the external microphone, but having all these other gadgets really improves the professional quality of your content.
---
Web Hosting + Domain Purchasing

Very reasonably priced and reliable web hosting for your website files. Supports WordPress sites.
---
Email Service Providers
Infusionsoft: 

https://infusionsoft.com
All the tools you need to send emails to your email list, plus the option for merchant services and more! Create automated funnels, behavioral dynamic response campaigns and unique followup systems that help convert leads into buyers. Infusionsoft is a one-stop shop for email marketing and e-commerce.
This ESP is better for beginners with a smaller budget who need a user-friendly interface. Great for "non-techy" people as a starter email option. Create email campaigns, newsletters, lists of subscribers. Use statistics, survey and multimedia. Cheaper than Infusionsoft, but a lot less functionality. 

---
Social Media Use + Design
Create simple graphic design that can be used on Instagram, Pinterest, Facebook, blogs, and more. It's like a "paint-by-numbers" Photoshop! Super easy to use, and includes great templates for you to start from too.
---
Opt-In Pages
This is a simple landing page builder that you can use to create, edit and deploy your next opt-in or sales page without touching a single line of code.
---
Outsourcing
This is a Filipino job board similar to a resume database. It's by far my FAVORITE platform for outsourcing nearly everything. I have found the BEST employees using this site and I highly recommend it. I love my team, and 90% of them came from this site!
Upwork (formerly Elance & oDesk): 

www.upwork.com
Upwork allows clients to interview, hire and work with freelancers and agencies through the company's platform. The platform now includes a real-time chat platform aimed at reducing the time it takes to find and hire freelancers.
Virtual Staff Finder is the company Team Johnson uses to find all of our Virtual Assistants and many of our permanent Virtual Staff members. It's a company founded by Virtual business guru Chris Ducker and is well known for connecting entrepreneurs with virtual assistants in the Philippines.
Freelancer is a marketplace where employers and employees are able to find each other. The site allows employers to post work to get done. Anybody is then able to offer quotes to complete the project, upon which point the original employer is able to award the work.
Fiverr is a global online marketplace offering tasks and services, beginning at a cost of $5 per job performed, from which it gets its name.
---
File Sharing & Storage
Dropbox:

https://dropbox.com



Dropbox provides a way store, sync, and share files securely, along with the admin tools needed to protect your business. 

---
Ecommerce + Shopping Carts
Shopify is a complete ecommerce solution that allows you to set up an online store to sell your goods. It lets you organize your products, customize your storefront, accept credit card payments, track and respond to orders — all with a few clicks of the mouse.
---
Free Organizational Tools
unroll.me : Clean up your inbox in one easy swoop! You can also roll up your newsletter subscriptions into one daily digest instead of a flood of emails daily. Stay on top of your inbox with this awesome tool.
A great resource for having your virtual employees track their time so that payroll is a breeze!
---
Biohacking Resources
Bulletproof Coffee : I have this a few mornings each week.
Blue Blocker Reading Lenses : https://amzn.to/2kkUyJr
Help avoid eye strain and headaches if you're looking at the computer a lot.
DISCLAIMER: The above references are nearly all affiliate links. This means if you make a purchase through the links I've provided, I receive a referral bonus. It's pretty nominal, but I'm required to tell you this AND I think transparency is important. If you enjoy these referrals, it helps us keep providing more resources for you long term. Thanks in advance and I hope this helps! 🙂