How I Became A Full-Time YouTuber,
Even With A Small Channel
Video marketing is my favorite thing ever.
Why? Because it's incredibly fun. Better still, it's also increasingly prevalent as mobile technologies and the internet take up more and more space in our lives.
So how did I get started? Was I just lucky? Was it just that I had the "right timing?"
No. No to both of those questions.
I'm going to share with you some interesting information, along with my own personal story as someone who went from being an 'invisible' internet user to full-fledged online business owner + video influencer in under a year.
The bad news? Unless you live under a rock, if you don't master the essential skill of video influence now, you will be left in the dust. That's pretty much a guarantee.
But the good news? If I can do this, so can you.
Let me show you how…
---
ATTENTION ALL CURRENT OR ASPIRING
YouTubers, Biz Owners, Network Marketers, and Bloggers: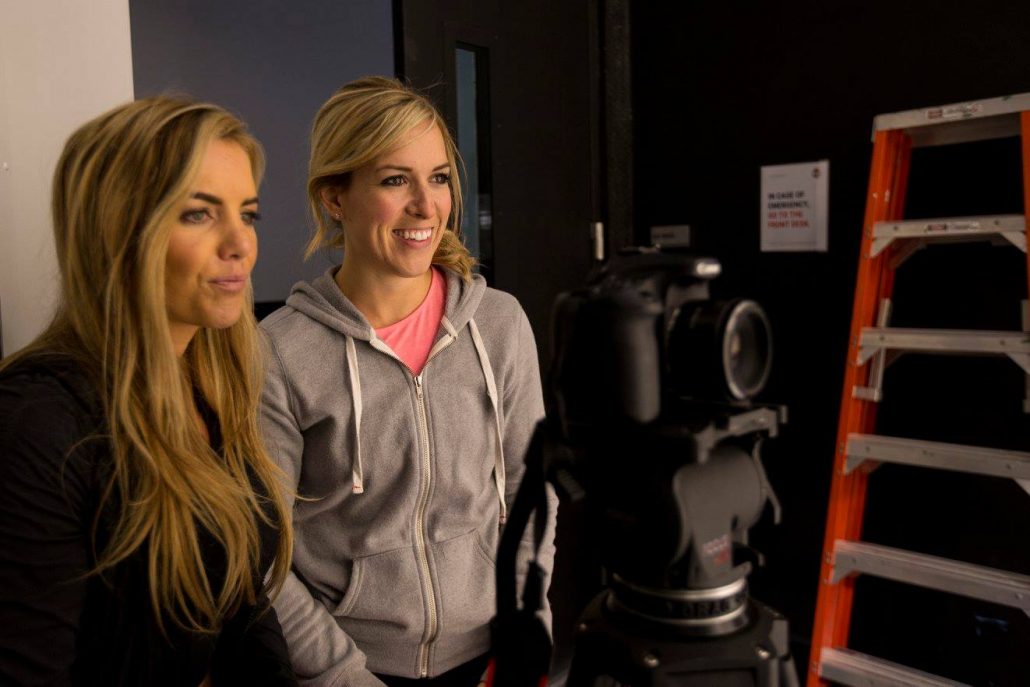 I'm here to help you learn to use video marketing to drive your influence, spread your reach, increase your sales and go "next level" in your business, quickly.
My goal is to help you, help others — AND free yourself from the rat race of working a job you hate — using video marketing and YouTube SEO as your secret weapon.
If you want to be a full-time business owner, blogger, YouTuber or video influencer, then creating (+ ranking) great video content is the way to do it.
But first – Who am I, and why should you care?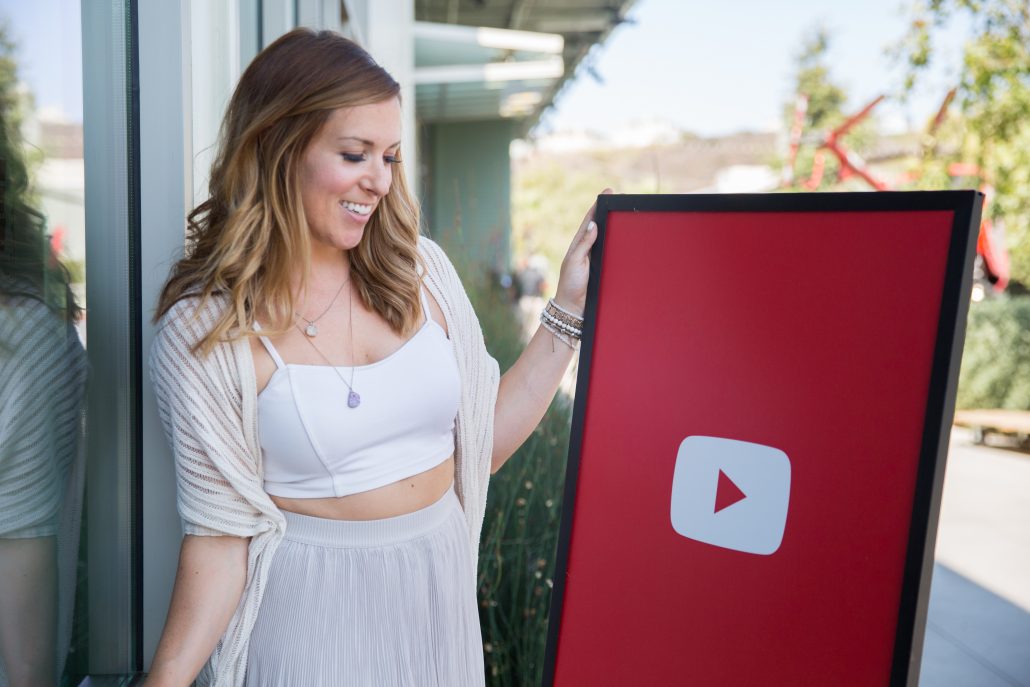 My name is Liz. I've been a full-time blogger + video influencer now for 6 years over at SuperSisterFitness.com, a hobby blog my sister and I started in 2011.
As 2 fitness trainers, my sister and I originally intended for our blog to be a place where our local Los Angeles clients could go to:
Remember what workouts we did that day,
Get easy healthy recipes from us, and
Connect with other people in our fitness network (i.e. from other classes, gyms, etc.) so they could get support & extra motivation.
But within just 6 months, our blog EXPLODED.
---
All of a sudden, we started getting messages from women in Brazil, Australia, Germany and even Egypt! And that's not all…
Using the power of video and the internet, we got more requests to work with us than we could originally handle.
When this happened, we saw an opportunity…
"What if we try running a group challenge online to help all these women get healthy, instead of just helping them one at a time?"
It was a very simple idea — and we hoped to get just 10 people to sign up.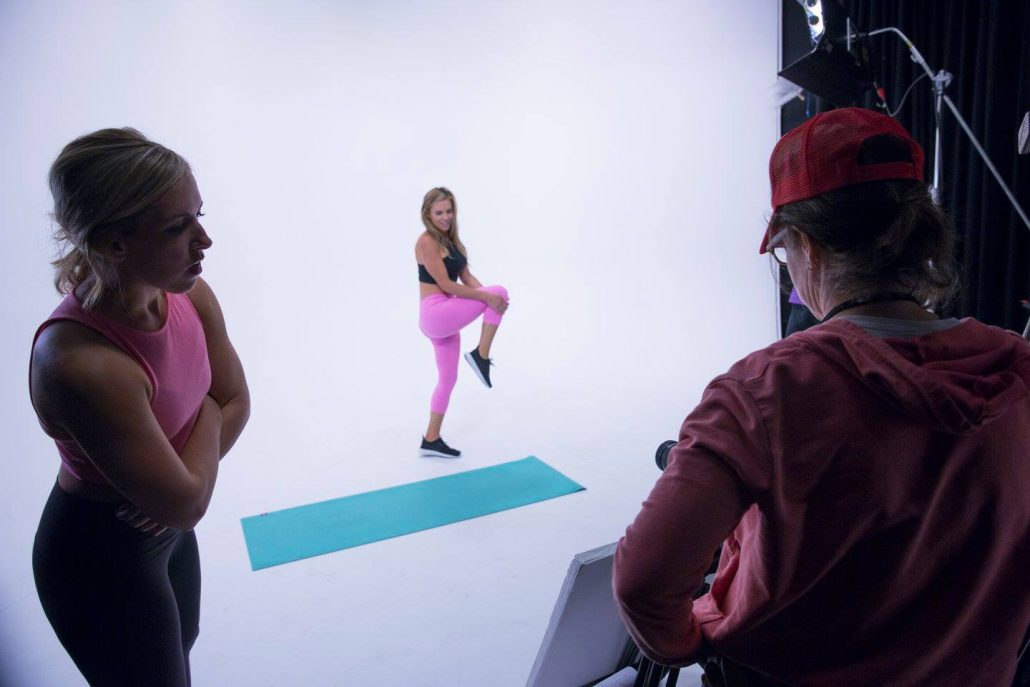 Little did we know, the internet had bigger plans for us.
MUCH BIGGER PLANS.
---
On the first day of that original challenge we hosted, by using a few simple strategies, we had over 300 people sign up…
300 people!
You can't imagine the shock we felt. We aimed for 10 signups, and ended up going on to help dozens and dozens of women from all over the world.
Not only did our hearts burst from the seams, our bank accounts did too…
By honing our blog + video influence skills, and leveraging the power of the internet, we went on to help over 100,000 women in 32+ countries and counting.
Within 6 months, we both had the means to quit our
other jobs in order to pursue our "hobby" full-time.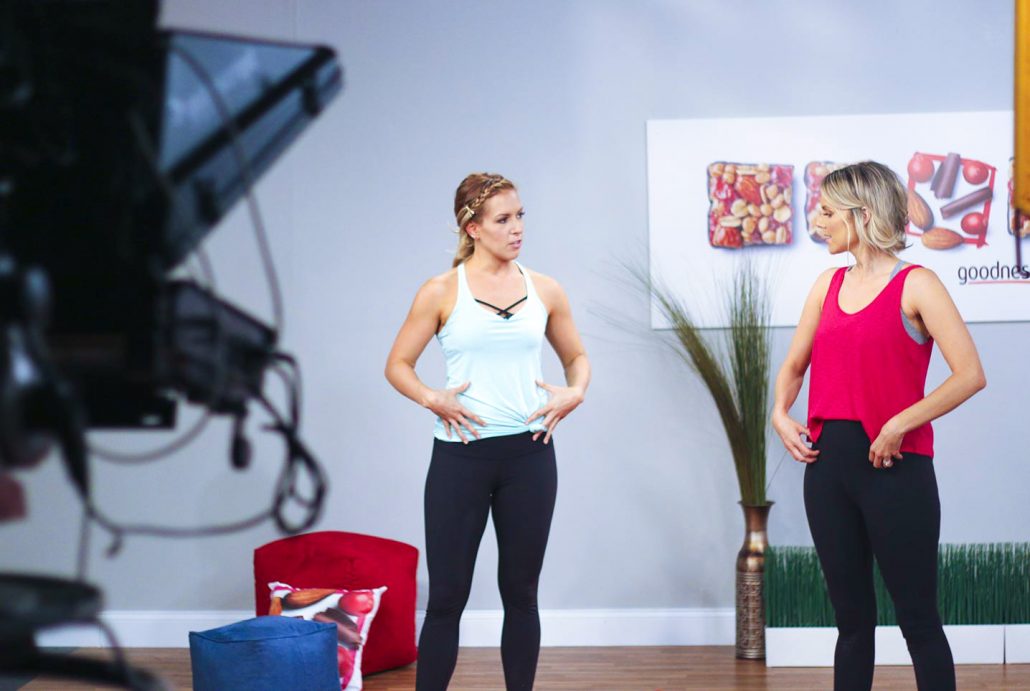 I'm not telling you this to brag, I'm telling you this to show you what's possible when you get out of your own way and start putting great content out on the internet.
And if I can do it, believe me — anyone can.
But "Going Pro" was not easy, and
we made a TON of mistakes… at first.
---
My sister and I had no idea what we were doing back then, and I'd be lying if I said we didn't end up wasting thousands of dollars and countless hours on things like:
hiring the wrong web designers,
using the wrong software,
making content that no one actually cared about,
focusing on the wrong social media platforms, and
buying the wrong equipment.
The road to becoming a full-time influencer was ripe with ups and downs, and looking back now, I'm not sure I'd have the stamina to do it all again.
But now, here I am – 6 years later – living the dream.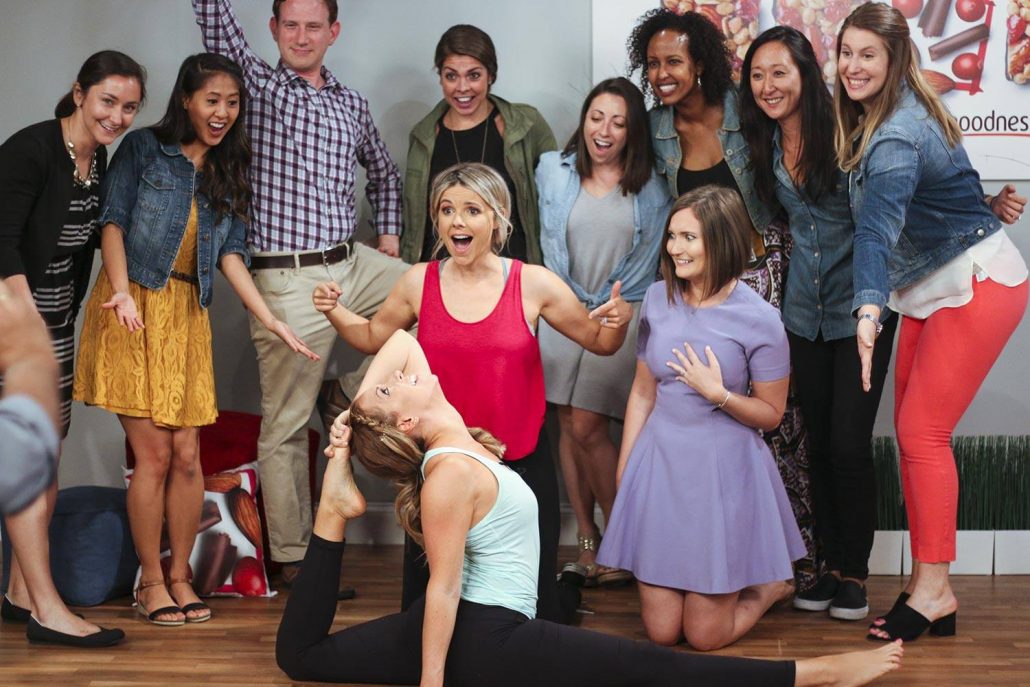 Filming a LIVE yoga segment with ABC's The Bachelorette.
As an influencer — I get to wake up on my own schedule, create cool & useful content daily that actually helps transform lives for the better, and I get the privilege of working side-by-side with huge publications and global brands like:
Women's Health Magazine
YouTube Space Los Angeles
Gap
Samsung
The U.S. Olympic Committee & more…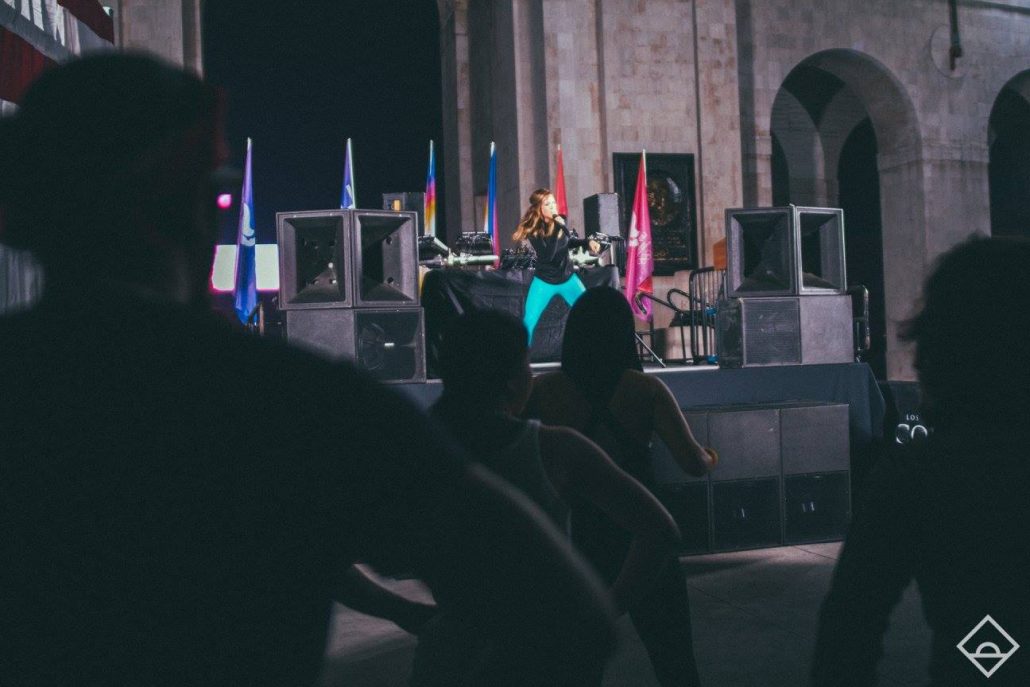 Getting to teach 400+ people on stage for the U.S. Olympic Committee in Los Angeles.
The best part is that starting a blog and/or creating video influence like this enables you to help THOUSANDS of people in your own unique way.
You get to impact lives and create a message that YOU and only YOU can share…
But only if you know how to make (+rank) great videos.
---
So… I'm going to help you learn.
Why?

Because I love helping people, and my desire to help the world on a global scale requires that I share this info with other conscious leaders.

My sister got married last year and left our biz to pursue new ventures, which — lucky for you — means I'm finally spilling our secrets.

These are just a few of the tips, tricks and secret shortcuts I've learned on my own journey as an influencer.

I'm sharing them so that people like you — who are super passionate and driven to succeed by helping others online — can drive their influence faster and with less roadblocks than 99.9% of people who try.
---
MY BIG VISION :
To help 100 people/year become video influencers (i.e. get to 10k subscribers),

so I can impact & improve the lives of 1 million people/year worldwide.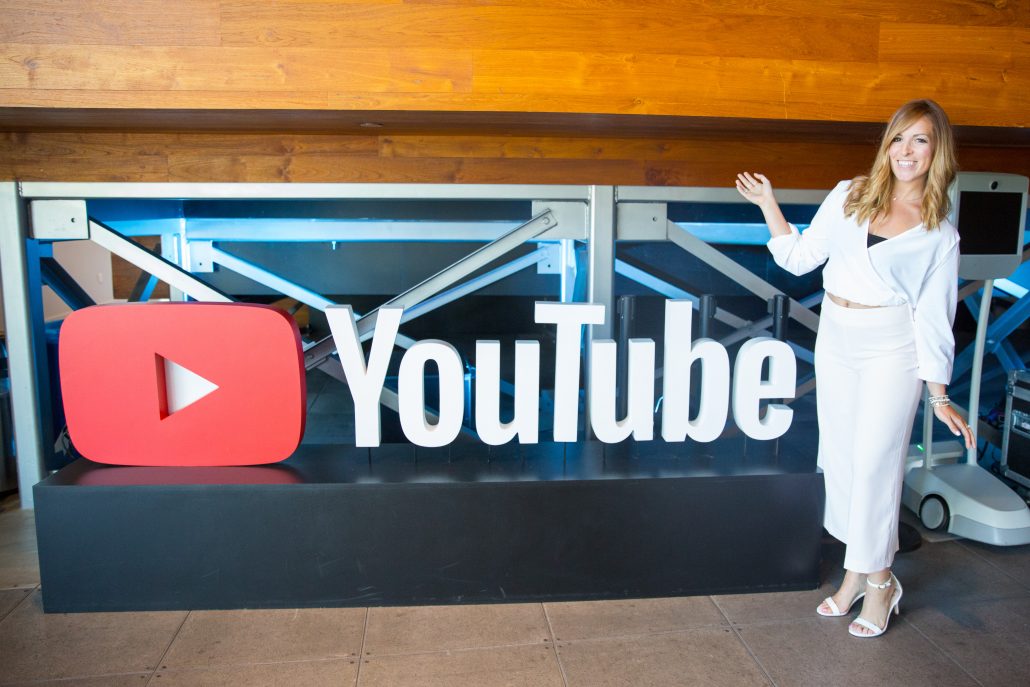 ---
If you want to start or scale a business online by leveraging the power of the Internet and YouTube for lead generation, I created a Growth Hacks Guide for Your Channel and you can download it any time. This is a GREAT place for you to get started…
I'm sharing my simple 5-step process for hacking the YouTube algorithm and ranking your content faster. Why? Because I want to help you spread your message. I want to help YOU help OTHERS.
If you're really serious about this stuff, the journey definitely doesn't end here. However, having these secrets from Day 1 will give you a huge jumpstart! 😉
If you're a passionate, motivated and purpose-driven entrepreneur, I believe that together we can help make this world a much better place.
Sound good? Cool.
Grab your Growth Hacks Guide now and get started today…
Chat soon!
Liz