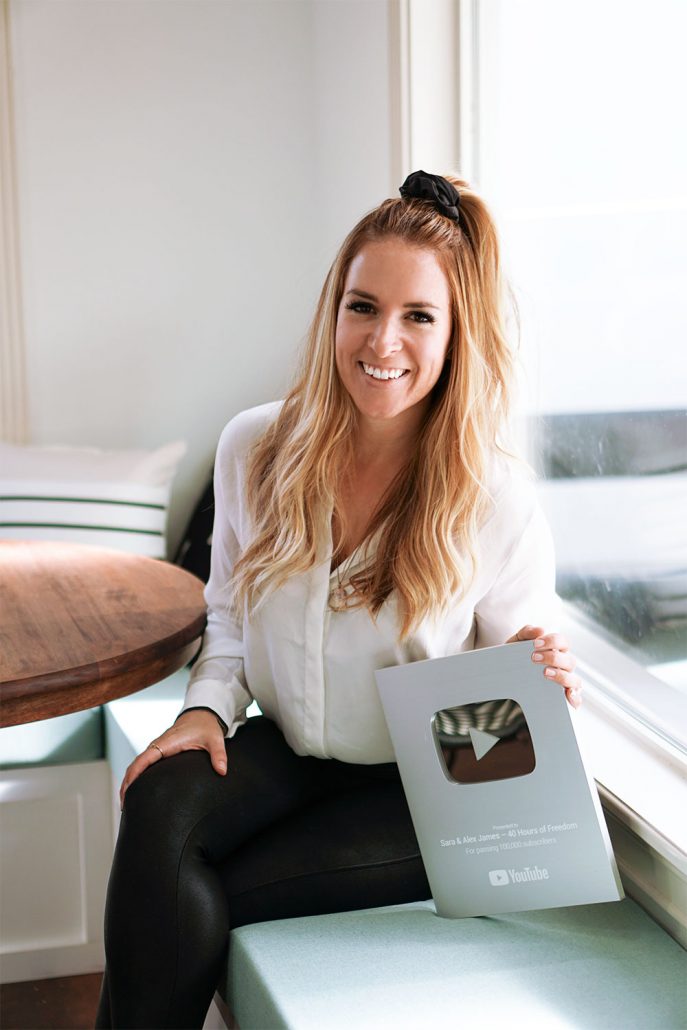 Hi, I'm Liz.
Some people call me the Internet Unicorn.
That basically just means I'm a huge computer nerd.
I'm a millenial marketer who's obsessed with helping people, so I taught myself how to do pretty much everything online.
My mom told me that the first time I ever used a computer, I was only a year old.
Imagine that. A big chubby baby smashing keys and drooling all over the keyboard.
That was me.
She said I "loved typing and seeing things change on the screen."
And honestly, not much has changed…
Except now, YouTube is my jam.
Even though I can do a lot online, I choose to help people with YouTube because it's the most fun – and most profitable.
YouTube is the 2nd largest search engine in the world.
It's also the 2nd most visited site in the world.
If you have a business and you're not on YouTube yet, you're leaving a lot of cash on the table…
I know this because I did this.
My first business was a health & fitness blog for women called Super Sister Fitness.
We sold digital products and had a membership site that taught women how to strength train from home.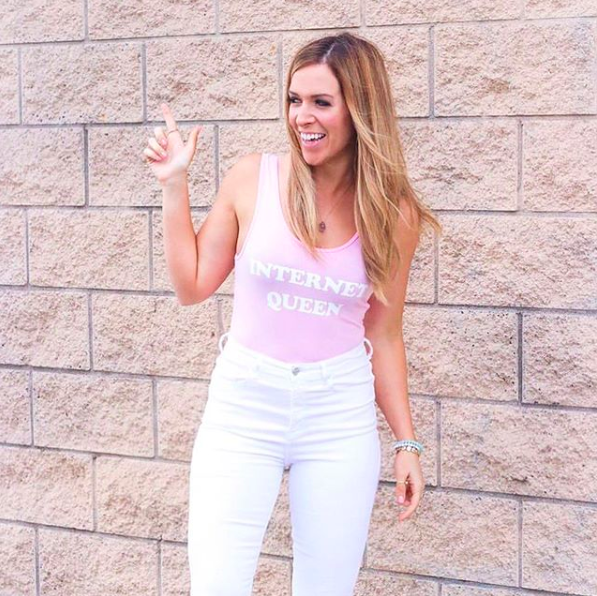 One day I decided to go "all in" on YouTube making workout videos and recipe tutorials.
It was the best decision of my life.
Since then, I've had videos go completely viral with over 5+ million views thanks to proper YouTube SEO (which is what I teach people now).
Those videos still bring in a steady stream of organic leads to the business.
Besides that major perk of learning how to rank my videos to the first page of YouTube & Google search, there are a lot of other reasons I love YouTube…
For one, I'm obsessed with YouTube culture.
It's weird, it's creative, it's everything your sweet little human heart desires.
I'll never forget my first day at the YouTube Space in Los Angeles.
It's a big production warehouse where YouTubers with 10k+ subscribers can go to make cool videos.
I had just won the YouTube NextUp Creator Contest for that first channel I started (you can check it out here: Super Sister Fitness).
The contest is really competitive but if you win, YouTube not only invests in your channel, they take you under their Google-y wing, and teach you everything you need to know about how to grow your YouTube channel faster.
Anyway, I walked through those doors that day and just about fainted…
Right there in front of me was a free unlimited coffee bar (I know, I'm pretty basic), lightning fast wifi, a fire pole to slide down and…
I kid you not…
Dwayne "The Rock" Johnson, standing right there in front of me.
With his big shiny head and everything.
I couldn't help but start laughing.
"What is this place?" I thought.
I fell in love that day.
No, not with The Rock.
With YouTube.
And I've never looked back.
Video consumes our daily lives, and helps people make powerful purchasing decisions.
And because YouTube is the 2nd largest search engine in the world, it's one of the best ways to get your videos in front of your target demographic both organically and via paid ads.
… IF you understand keywords, and how to make engaging videos.
It's a really important skill to master.
YouTube today has over 1 billion users.
So how can you take advantage of YouTube marketing and tap into this huge pool of potential customers?
Let me show you.
It's not as hard as you might think.
I went from being completely invisible online to generating over 50+ million organic views across a couple YouTube channels in just 2 years…
These views started generating thousands of leads & countless sales for my online businesses…
And those numbers continue to climb, even years later.
YouTube for Business Owners 
Did You Know? YouTube Can Help:
increase your influence,
increase your sales,
get more free leads,
increase your website traffic,
increase conversion rates,
build trust with your customer,
make more sales,
generate new revenue streams,
and help you go "next level" in your business quickly?
If you'd like to learn how, I'm giving away my YouTube Growth Hacks Guide below.
Inside you'll get a sneak peek at a simple 5-step process to help you get started on YouTube.
So let's get busy creating and ranking great video content together!
Excited to show you how… 🙂
Talk soon,
Liz