Uncover the best strategies to "beat" the YouTube algorithm, Triple Your Traffic and monetize your channel fast. Accelerate your results and start implementing today!
Psst…
Want to
Skyrocket Your Business

on YouTube? This is made for you.
The Triple Your Traffic training is the first module inside our full Video Growth Course. Get started free, then unlock more paid features when you're ready!

Grow Faster With Video
Our students report really cool results, like growing from 0 to 50,000 subscribers in just 6 months, or generating an additional $7500 cash in just 30 days of implementing these strategies.
More Premium Features Inside…
Unlock Access To:

Chat With An Expert
Unlock the full course and get feedback on your channel & content ideas from a YouTube specialist trained to help you accelerate results and get super clear on your video marketing plan fast.

Get 55+ Video Modules
In the full Video Growth Course, you'll learn about content planning, video production, editing, omni-channel promotion, PR & advanced monetization so you can grow faster with video online.
about the instructor
Leading YouTube Nerd, Dishing the Goods…
YouTube Partner, Liz Germain (aka "Liz Does Video"), has generated over 50+ million organic views across channels and tens of thousands of evergreen leads for her clients. 
Liz helps entrepreneurs, coaches, consultants and speakers grow their income & impact online with video. Inside the full course, she shares her best YouTube secrets for serious creators.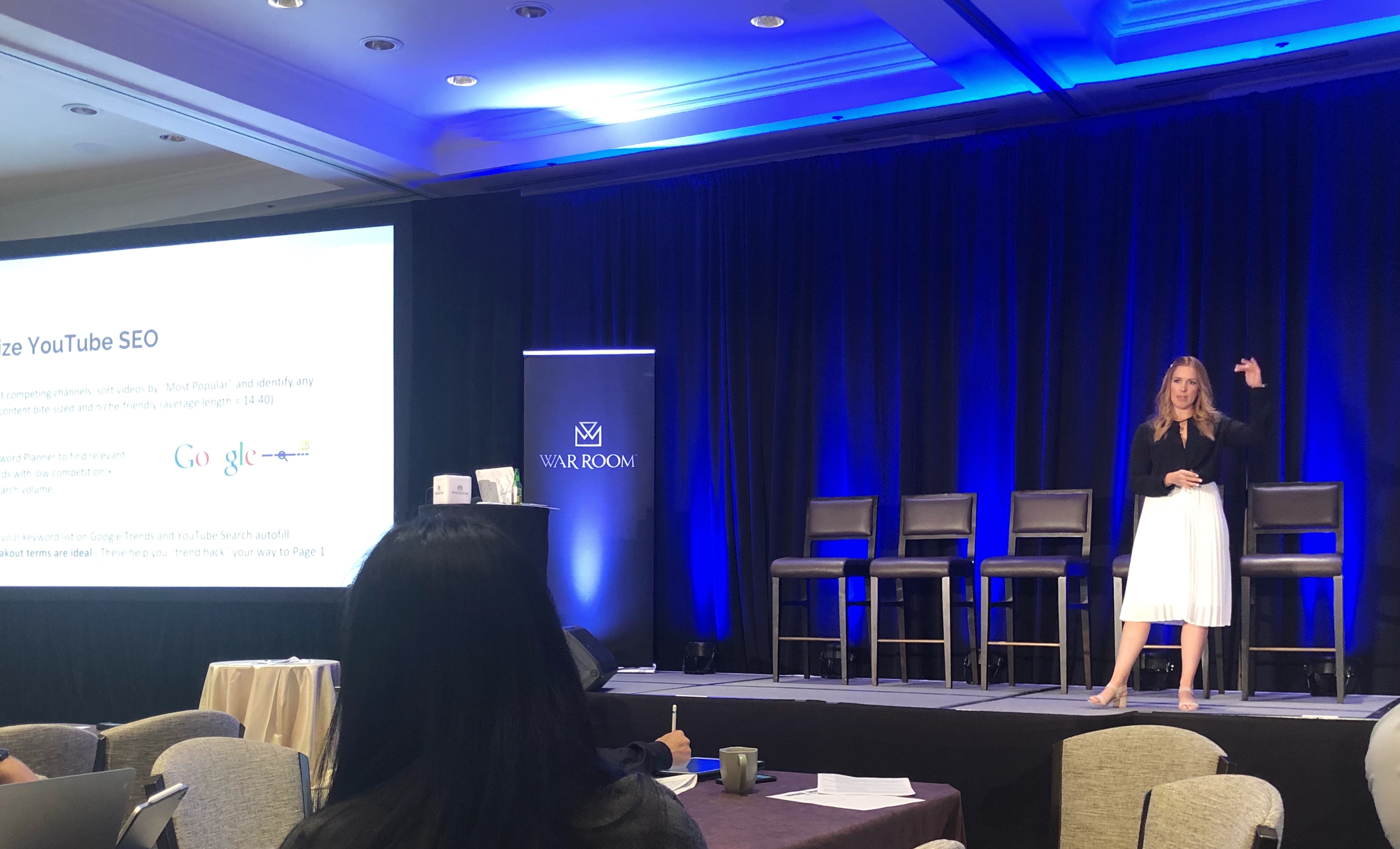 Simplify your video marketing and YouTube processes with proven, automated systems

Get organized and learn the digital file storage hacks you need to be efficient

Grow faster with video using YouTube, Google and Pinterest to amplify your total reach

Unlock over 55+ video modules that help teach you how to plan, produce, edit and post videos

Chat with our YouTube specialists and get clear on your video marketing plan fast

Get accountability systems and worksheets designed to help you succeed and grow quickly
What They're Saying
Student Testimonials
I can't believe how much video has helped me grow! Using these tips, my YouTube channel grew way faster AND I gained 14k Instagram followers, plus my highest paid sponsorships to date.
Melanie Darnell
"This training is so valuable, I can't believe it's free. Also, the full Video Growth Course is AWESOME! I have taken several courses on YouTube and this one is by far the best. Thank you!"
Dan Greene
Now I know how to research what people are searching for, and how to get them to find my content! I'm also ranking for several searches and it's growing my tribe & business fast.
Jessica Joy
Grow Faster With Video
If you're ready to take YouTube marketing to the next level, this is the best course for you.